Roofers in Wakefield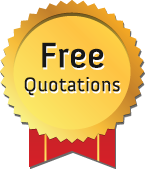 You've come to the right place for roofing experts in Wakefield. We have a long history of providing first rate roofing and roof repairs and offer a reliable, friendly service. We are experienced in all roof types so rest assured, our knowledgeable team will make sure your property is warm, secure and watertight.
Our customers are our priority. Whatever service you require, from localised repairs to a complete roof refit, we consider all jobs, large and small. Have a look at our wide range of roofing services to see how we can assist.
Quality service and standard
We offer the best quality service – our workmanship and attention to detail will leave you delighted
Locally based – serving the Wakefield area, we are trustworthy and offer lengthy guarantees
Long established with many years' experience – ask to see examples of our previous work
Free, no obligation written quotation – we provide a full, sensibly-costed and transparent report
A locally based roofing business
Our friendly and experienced team of roofers have worked in the area for a long time and this means we have a thorough understanding of all local roofing styles and the prevailing weather that causes the damage we help to put right.
Examples of our work are available to see and please, don't forget to check our customer testimonials.
Don't wait for leaks to show, call us to arrange an inspection so that we can tackle problems before they get too big. Your roof forms a big part of the value of your property – contact us today to see how we will ensure you stay warm and dry.
Phone us on 01924 846118 for an initial discussion about your roofing and we'll book you up for an inspection. Or email us through the website.