Roofers in Birstall and Batley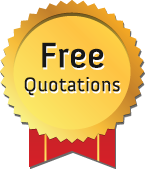 We're a professional roofing team that have been providing roofing and roof repair services in Birstall and Batley for many, many years. All around you are house and business premises that are watertight and sealed due to our first rate workmanship.
We cover the whole area and have experienced all roofing types, are familiar with the local materials and suppliers and most importantly understand how our weather affects your roofs.
Because we are local, our reputation is hugely important to us. Our passion is to get you the right service and we are genuine in our desire to maintain the look and feel of our local buildings.
How our services will help you
Re-roofing - if you're looking to replace a whole roof (flat or pitched) we're the team to call
Soffits, fascias and guttering - we offer new installations and repair services
Velux windows - make the most of your home by opening up your roof
Chimney repair - we offer all repair and refit services providing security and peace of mind
Slate and tile - call us today to find out why we're the region's number one in this traditional form of coverage
Roof repairs - we're a team that takes on all jobs, large and small, with satisfaction guaranteed
Flat roofing services - we offer lengthy guarantees on felt and GRP fibreglass coverage
Our full range of services
As shown above, you can see that we offer a full range of roof repair services. Whether it is to completely reinstall your roof or simply to tackle some storm damage, look no further. A good-looking roof finishes off your property but it also adds stability and safety and protects those closest to you.
Contact us today
We've refit, repaired and laid roofs in both Birstall and Batley for a very long time and our many contented customers are our biggest champions. Perhaps you're here already because you were advised about our quality.
Call us today on 01924 846118 for a free, no-obligation visit. You can also email us through the website.