Chimney repairs in Wakefield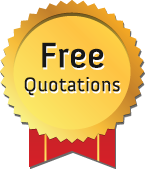 For years and years, your chimney will sit atop your roof unnoticed. It's not until something goes wrong with either the mortar, the brickwork or the lead flashing that it is likely to come in to mind. When it does, we're the team to call.
We're a well-established chimney repair specialist serving the Wakefield area and we have provided dozens of chimney repair services all across the region. Our long experience means we are well qualified to assess damage in or around your chimney stack. Damage may be unseen at first. Let us check to ensure a safe and protective environment.
The team to trust for all chimney related issues
As one of the area's true chimney specialists, we're her to assist you and offer an affordable range of services. Here's a few reasons to choose us:
We're friendly, patient and customer-oriented with a commitment to delivering 100% satisfaction
Call us to arrange a free site visit and inspection anywhere around Wakefield and send a free quote
We come to you with plenty of experience in all kinds of chimney related work
We offer lengthy guarantees for our full range of chimney services to provide the confidence you need
Quality chimney repair services
Our services extend beyond repairs and maintenance. We also provide the following: repointing the brickwork, resealing pots, replacing loose bricks, fitting new cowls and vents, rebuilding the stack, removing deteriorating stacks to prevent collapse. You'll soon see that we are experienced in the full range of services and we consider all jobs.
Ask to see other local examples of previous work we've done so you can see for yourself. Still in doubt about your chimney?
Call us today on 01924 846118 and get the chimney repair experts in.