Quality roofers in Heckmondwike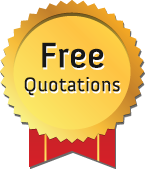 We are roofers who have served this area for many years and we have repaired and installed roofs in and around Heckmondwike during that time. We're experts in refits, repairs, emergency work and complete installations all across this area. We offer a wide range of services on flat and pitched roofing.
We put customers first. Regardless of which of our wide range of services you need, we're here to guarantee customer commitment, quality workmanship and attention to detail. We offer sensible prices, free written quotations and responsibility for cleaning your property afterwards.
Our roofing experience
We're expert roofers providing a wide range of re-roofing and maintenance services.
Flat roofs – you can trust us to refit, repair or install your felt or GRP fibreglass roofing. Contact us today
Roof repairs – all jobs considered from loose tiles or slates to complete renovations. We'll give you peace of mind
Slate and tile - cracked slates and ill-fitting tiles or entire refits: you can trust us. Long experience - quality workmanship
Guttering, soffits and fascias – we can help upgrade your roofline with a range of repair or replacement options
Chimney repair - from repointing to rebuild, all chimney jobs will be considered. Let us secure your stack
Re-roofing - we have expertise in re-roofing both flat and pitched roofs using a variety of materials
Velux window fitting – we're a team of experts that will help you open up your property. Shed new light with us
Locally based and lengthy guarantees
Covering the Heckmondwike area, we'll be able to arrange a visit in short order. Whatever your needs require – from loose tiles to a felt roof refit and everything in between - all our work comes with a satisfaction guarantee from a long-established firm. Just take a look at the services we offer.
After we visit your site, we'll send a written quotation with a fixed price. No obligation. This will provide peace of mind that we'll get the job done and leave you happy on price.
With a great range of previous work we can show you, we're confident you'll be delighted with how we can help you.
Contact us on 01924 846118 to see for yourself.