Re-roofing services in Wakefield
If the roof on your home has come to the end of its natural life, or if you want to alter your old flat roof, turning it into a virtually zero maintenance pitched roof, we're the team to call. Across Wakefield and the surrounding areas, we have been re-roofing and replacing roofs for years.
A range of roof replacement services
Time and years of ever changing weather will, at some point, cause your roof to fail. When it's simply beyond repair and it's time to get it replaced, we'd like you to talk to us.
We offer a variety of re-roofing services in Wakefield, all at affordable prices, yet all done to the highest of industry standards. Call us for:
Flat roof replacement - we can replace you old flat roof with new built up felt or long lasting fibreglass
Pitched roof replacement - we can replace your pitched roof with new-for old slates or tiles
Tile to slate conversions - add massive appeal and considerable value to your home by fitting a beautiful slate roof
Flat to pitched conversions - change the look of your home and reduce maintenance costs by fitting a pitched roof
Great service, great value and great peace of mind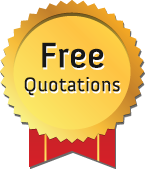 When you're choosing a local firm to replace your roof or to re-roof your home, you need to be sure that you're picking a business you can trust. With affordable prices, years of experience and a team of highly skilled roofers, we'd like to think that we're the team to call.
We're here to offer help and advice, FREE, no obligation quotations and, thanks to our extensive guarantees which come with every job we do, complete peace of mind.
For more information on re-roofing and roof replacement, please call us on 01924 846118 for an initial discussion.