Roofers in Liversedge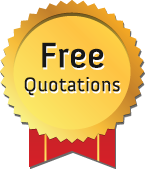 We're here for when the roof on your Liversedge home needs some love and attention. We're a friendly team, long established in the area and have a great reputation for fixing and installing roofs over many years.
We guarantee customer satisfaction and that means you can trust us to perform exceptional service and leave you delighted with our superb roofing workmanship.
The customer comes first
Your satisfaction is our priority. We offer lengthy guarantees and promise that we will preserve the character and personality of the buildings of Liversedge. Our affordable, sensible pricing will provide security and leave you totally satisfied.
We're a team of expert roofers with long experience of most roofing types.
Re-roofing - we offer a complete re-roofing service for all types of roof in slate, tile or flat roofing materials
Soffits, fascias and guttering – your roofline will delight you after our range of repairs and emergency services
Roof repairs – we know about all roof types and we guarantee customer satisfaction
Velux window installation - shed new light into your building – call us now
Slate and tile – we offer all roofing services whether it's replacing loose or cracked tiles or a completely new refit
Chimney repair – we have many years' experience of repairing, maintaining and repointing stacks
Flat roofing – we'll make sure you're leak free and ready to go on any flat roof type, including felt and fibreglass
Contact us today
Our reputation is built on our long experience and customer referrals are important to us. Ask to see examples of our previous work when you arrange a site visit. We'll discuss the situation and provide a written, no obligation quotation.
Our work is quality assured and we'll finish the job to your satisfaction. Email us through our website or phone us today on 01924 846118.