Gutters and guttering in Wakefield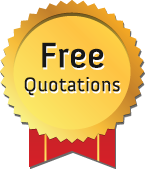 Have a look at your gutters the next time the rain falls. This is when you can identify leaks and drips caused by poorly-maintained guttering. As Wakefield receives above average rainfall, making sure your gutters are up to scratch is a priority. Call us to check your drainage system.
We're a friendly and experienced team of gutter installation, repair and maintenance experts. We can protect your property from leaks that can lead to very expensive internal damage. In Autumn, gutters can get clogged with leaves and leaking joints can cause rainwater penetration.
Wide range of guttering services
Top quality service to take care of all guttering problems makes sure your gutters are doing what they should
We are able to visit you anywhere in the Wakefield area to identify and investigate any potential damage
We offer a FREE, no obligation written quotation provided with prices you will be happy with
Advisory service to determine our recommendations and lengthy guarantees on all of our work
We provide a full range of services from initial inspections for advice on remedial work, to a complete guttering system refit to protect your property from water encroachment. Our quality work will enhance the look and feel of your roof. We will use our experience to provide the right solution for you.
Keeping your property safe and dry
Drips, leaks and non-draining rainwater can quickly cause damage to your property sometimes affecting the foundations during particularly rainy times. We'll keep your property watertight and secure, protecting your valuable possessions.
Don't delay, call us today and we'll give you peace of mind. Contact us on01924 846118 or mail us through the website.