GRP fibreglass roofing in Wakefield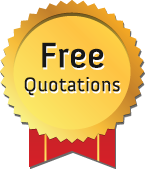 Formed of polyester resin and strengthened by internal glass fibre, GRP fibreglass produces a water resistant and weather tight finish. Popular across the Wakefield region, many customers have upgraded their property using our skills and knowledge.
With long experience of all roofing types, we offer complete installation services in addition to a range of repair and maintenance work. GRP (Glass Reinforced Polyester) sometimes called glass fibre, is a single ply laminate used for balconies and roofs.
Many of our customers have utilised the style as a protective cover for outside walkways, which enhance the look and feel of your garden and outdoor space.
Benefits of working with us
Affordable, sensible costings - our customer reputation is our lifeblood and your satisfaction is guaranteed
Lengthy guarantees and locally based – our experience ensures you get the appropriate solution to suit you
Investigative site inspection and we guarantee to keep your property clean and tidy throughout and after the job
Our work comes highly recommended and the materials we use guarantee a long-lasting and attractive finish. For all property types in Wakefield and for whatever the weather throws at you, our workmanship delivers the perfect solution.
Wide range of styles
Available in a selection of colours and styles, our expert team can provide a range of finishes to make sure the work is in keeping with your commercial or residential property. GRP fibreglass can add character to a variety of of roof styles including pitched, gabled, cross-gabled or flat.
If you'd like a free quotation for a fibreglass roof or a roof repair, please call us on 01924 846118.