Roofing services for slate and tile in Wakefield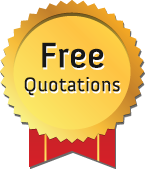 Slate and tile roofs look great and maintain a long tradition in this area. From completely new installations or a host of repair services, we are a team you can rely on to get the job done to a high standard.
We have experience in stripping, installing, refitting and replacing cracked and broken slates and tiles and will help guide you through the process of choosing the right solution for you.
Hard-wearing and attractive
Popular all across Wakefield, this style maintains the look and feel of traditional property types
Slate and tile roofing is hardy whatever the weather and we offer a variety of colours and styles
We're a friendly team that will advise on the most appropriate finish for your property – business or residential
Expert team
Until damage strikes, slate or tile roofs usually require low maintenance. However, when the worst occurs you can call us to visit your site and we'll provide a free, written no obligation quotation at affordable prices.
Occasionally the slates and tiles will need refitting but often it may simply be a case of nail sickness. This is when the nails themselves suffer from rust and allow the coverage to loosen. Our highly skilled team will give you confidence when we assess the work as we have worked on all roof types.
We guarantee customer satisfaction and remain confident that you will be delighted with your choice. Contact us for peace of mind at affordable prices.
Phone us on 01924 846118 to see how we can guide you through any refurbishments to your slate or tile roof. Or you can email us through the website.